Best Of Fall Clothing Is Cozy, Comfortable And Tough
Visiting professor discusses relationship between clothing and law
Leather (and more affordably, faux leather) will continue asserting itself as a year-round fabric for shirts, skirts, leggings and a variety of embellishments. At least for fall, it makes sense. Stock up on tights. Deepest darkest black should be a staple, but you should also have a few print varieties notably monochrome lace, checks and plaid in rich hues of plum, purple and cranberry. Menswear influences continue their trendy reign in items ranging from tuxedo stripes on skirts, skinny pants and even sweats to wingtip-style oxfords, ballet flats and heels. Military meets motorcycle in cropped, slim-fit bomber jackets and moto jackets. And motorcycle details are running rampant on the knee and lower leg of skinny jeans.
See the original at
http://www.stltoday.com/lifestyles/fashion-and-style/debra-bass/best-of-fall-clothing-is-cozy-comfortable-and-tough/article_5b2f63db-64af-5579-b637-cfeab9149d29.html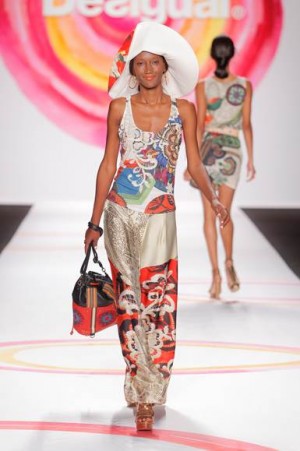 He referenced The Epic of Gilgamesh, one of the oldest written human texts, wherein the wild man Enkidu is brought into civilization through the process of becoming clothed. He also noted that in Turkey the country outlawed the wearing of veils as a political statement in the 1920s. For a more modern reference, Watt discussed how Steven Goughalso known as the Naked Ramblercrossed England naked on two separate occasions2003 and 2005the later of which he was arrested for due to his lack of dress. "The reason I wrote this book is because I
pumps
was fascinated about the universal nature of our compulsion to dress," Watt said. Watt was the United Kingdom Law Teacher of the Year in 2009 and a National Teaching Fellow in 2010. The Doctor of Juridicial Science program at the School of Law sponsored the event. Through the choice of speaker and topic, this event seeks to enhance intellectual engagement in law and interdisciplinary scholarship, said Dian Shah, a candidate of the Doctor of Juridical Science program who helped organize the event. We hope that this will add to the breadth of intellectual experience that Duke Law and Duke University as a whole already offers through its programs and courses. Students in the Doctor of Juridical Science program were given the opportunity to attend a workshop Friday with Watt to further engage the topic that is not commonly addressed in the field of law.
See the original at
http://www.dukechronicle.com/articles/2013/09/13/visiting-professor-discusses-relationship-between-clothing-and-law--2014